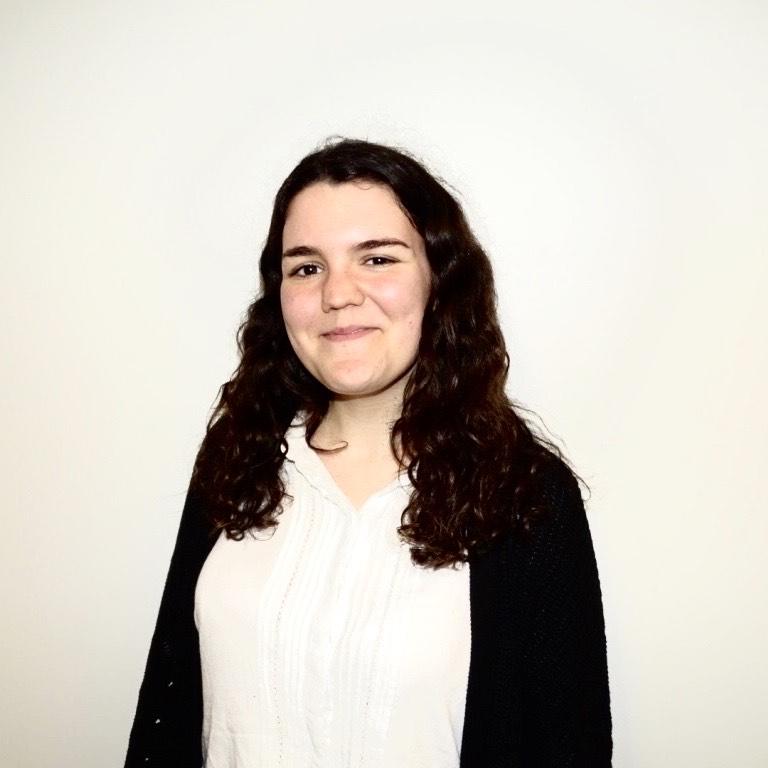 Candela Arias, International Studies and Political Science (Spain)
Candela Arias graduated in May 2020 with a double major in Political Science and International Studies. She is originally from San Lorenzo del Escorial outside of Madrid, Spain. Candela decided to become a Wildcat after researching universities and finding the opportunities at UK most appealing. Candela was even recruited by the Music Department at UK!
Candela is happy to look back at the academic and personal growth she experienced with her fellow classmates and professors. Her political science major ended up being especially enriching and helped her achieve her passion. "I was always interested in studying how things in our society work," she said. "Political Science was the best way to do this."
Candela was greatly involved in campus life and has definitely left a mark at UK. "I was a Resident Advisor for two years and the Vice President of Recruitment for Leading Women of Tomorrow, an organization for the promotion of women in public policy," she said. She also served as an International Ambassador for the International Center.
In the future, Candela hopes to study and practice international law.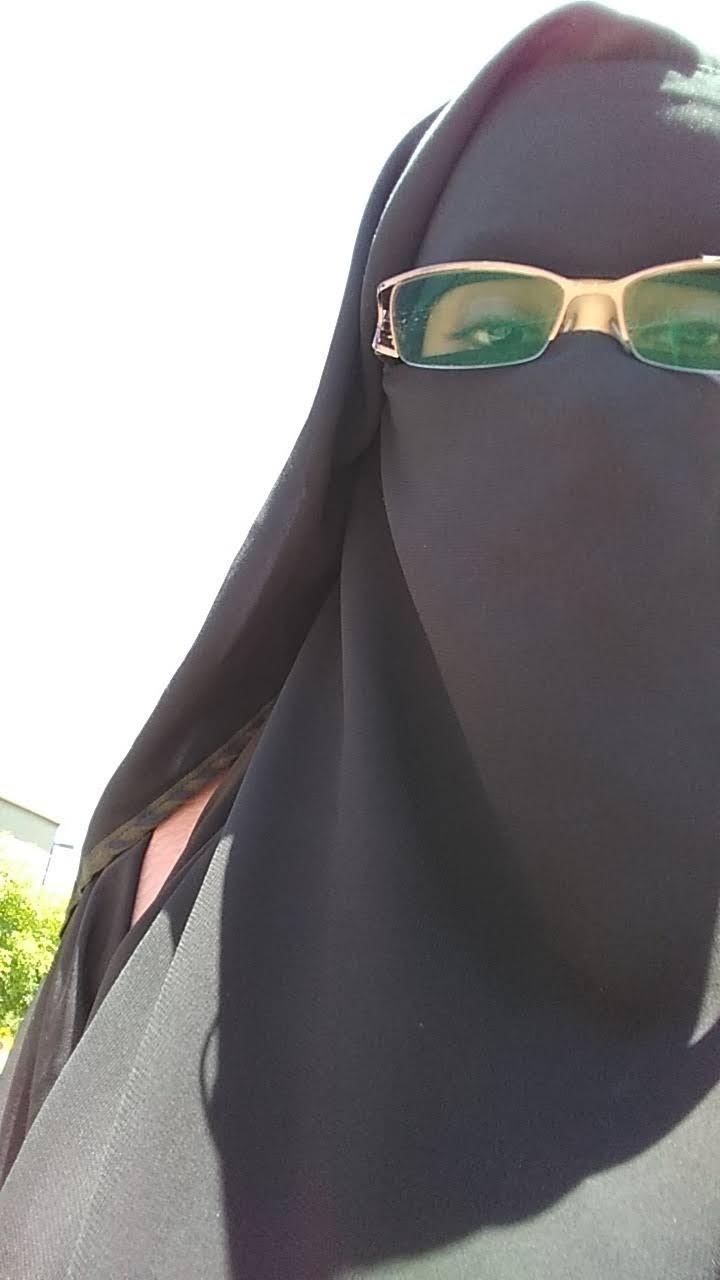 Faeza Ashraf, Biology (Canada)
Faeza is currently a third-year student working towards her bachelor's degree in Biology with a minor in Arabic and Islamic Studies. While her parents are originally from Karachi, Pakistan, Faeza was born in Canada where she spent her first few years before moving to Kentucky at an early age. When it was time to decide where to attend university, Faeza knew she wanted to stay in the United States. "America is one of the best countries in the world for a high-quality education in the sciences, so though there was talk in my family about the possibility of me studying in Canada or Pakistan, I wanted nothing else but to work hard and see if I could stay here,'' she said. 
Faeza's hard work ultimately paid off and she was drawn to begin her studies at UK not only because of the university's well-developed science and research programs, but also due to the international diversity represented throughout campus. "I appreciated the diversity of UK; many students and even faculty have international backgrounds like myself, which makes me feel right at home," she explained. 
Additionally, Faeza enjoys the various courses offered at UK that not only complement her biology studies but expand her way of thinking in various fields. "One of my favorite courses freshman year was Composition & Communication II with Professor Connors Manke," she said. "Almost every day we would have a philosophical discussion about a different topic, and it taught me that strong arguments and thoughts do not always need to be logical and scientific with verified experiments as evidence. Creating valid claims with both science and art as evidence was an experience that I was not entirely used to, but I grew to love deeply."
Faeza hopes to attend medical school after graduation. "My dream is to become an emergency pediatric physician. And as a doctor, my dream is mainly to work in underprivileged communities, starting with the three countries that have made me the woman I am today."  
Matt Barrett, Neuroscience (United Kingdom)
Matt graduated in Spring 2020 with a Neuroscience degree. He is originally from the United Kingdom. "The highlight of my A&S career has been the ability to work wiht so many other talented individuals and gain hands-on experience in the field," Matt said. "And my favorite thing about UK is the sense of family and warmth it provides, from the students all the way to the staff."
Matt said that his family was influential in his decision to study in the United States. "I was looking to get an international experience as my mother did a year in the United States, and she said that the U.S. was a great place for education and to gain life experience," Matt explained. "I also wanted to join UK as it has great opportunities for STEM students alongside world-class professors and equipment."
Why did Matt decide to study neuroscience? 
"My grandmother had a rare form of MS that she had diagnosed when my mother was a teen. She had been wheelchair-bound all of my life, and thus growing up around her, I was naturally curious. As I grew older, my curiosity also grew, which eventually led me to neuroscience," Matt said.
Matt is looking forward to venturing out into a field which is changing everyday and where he can hopefully make a difference in the lives of individuals.
While a student, Matt played for UK's club rugby team, which has won the conference title two years in a row and was ranked #4 in the nation in 2018. He graduated from The John Roan School in Greenwich, England, where he won several Jack Petchey awards as well as a third-place "Speak Out" award in a speech competition.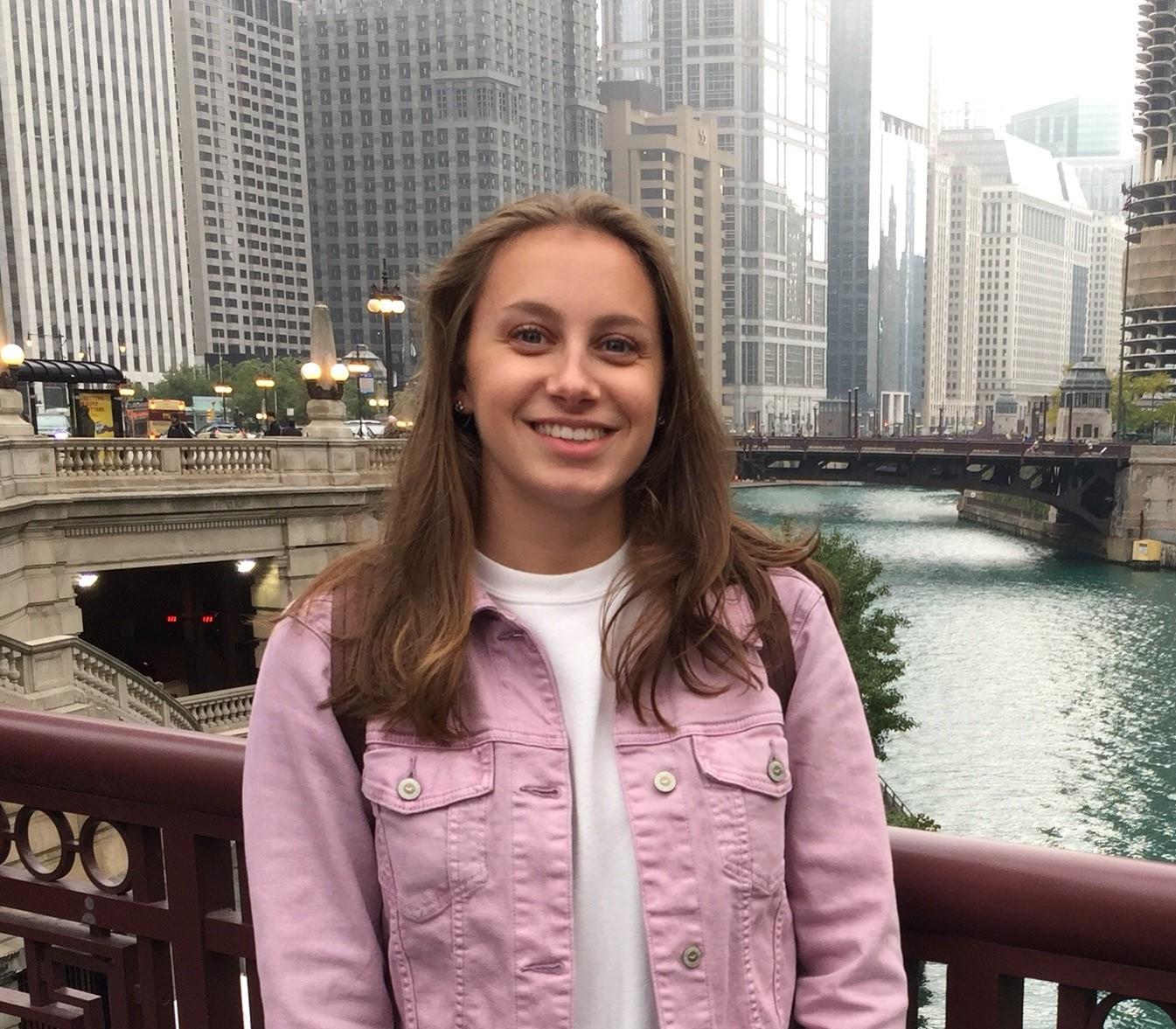 Originally from the city of Lincoln, England, just two hours north of London, Abigail Burr was visiting student in 2019-2020 from the United Kingdom. She is currently majoring in Geography with a minor in American Studies. Ever since high school, Abi developed a passion for both these subjects because, according to her, Geography can lead to different avenues of work and she always had an affinity for the study of culture, history and politics of America.
When Abi chose to continue her education abroad entering her third year, she decided to study in the United States because it would not only complement her academic interests, but also allow her to gain a more international experience "I wanted to study in the United States to gain an American college experience, meet lots of new people and challenge myself in being out of my comfort zone," she said.
When picking out which college to attend, Abi found out about the University of Kentucky through an exchange program in her university and was immediately drawn to it. "I chose UK for all the great sports on offer to experience and try. UK is in a state that I had never visited and been to before so that played a key point in why I wanted to go to UK." After only one semester as a full-time UK student, Abi not only excelled in the classroom but outside of it as well. She was a part of the UK Club Swim team and worked as an Animal Husbandry Assistant in the research lab for Axolotl Salamanders.
When asked about her favourite memory at UK, Abi said, "I have too many highlights to pinpoint one specific thing but these include: meeting some amazing new friends from all over the world and experiencing my first American football game and basketball game." In the future, Abi hopes to return to UK to complete her Master's Degree and to travel the world.
Pedro Fonseca, History and Journalisam (Brazil)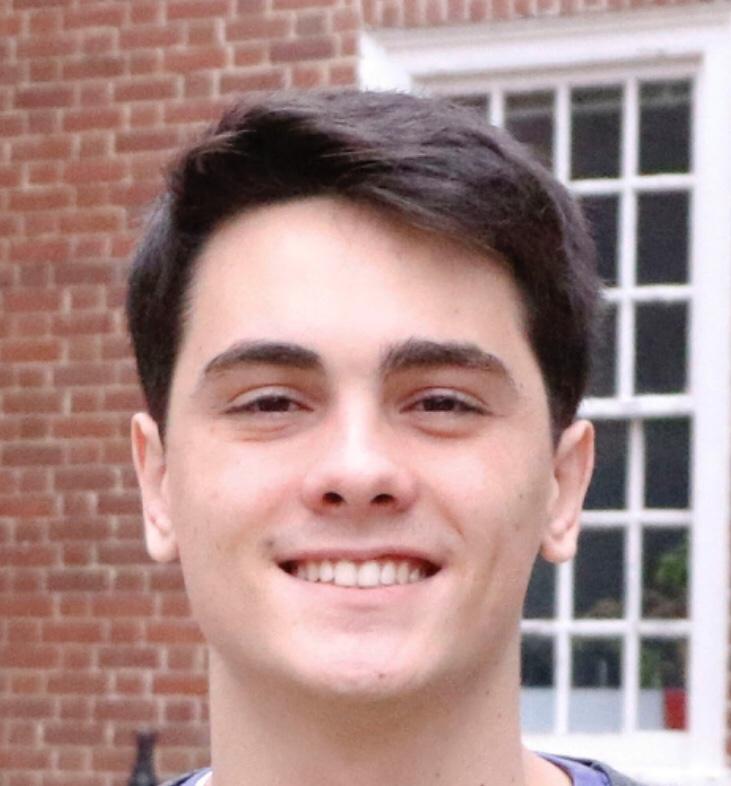 Born in Belo Horizonte, Brazil, Pedro is not only a third-year student at the University of Kentucky and a recipient of the prestigious International Ambassador Scholarship, but he is currently double-majoring in both Journalism and History. "I came to the U.S. looking for a better education and a chance to grow away from home," Pedro said, reflecting on why he left Brazil and started his academic journey as part of the Wildcat family.
Pedro's passion for history was present in his life since his early years of high school. His interest in Journalism began when he got involved in writing for his schools newspaper as part of a Model United Nations project initiative. Nevertheless, Pedro ́s interests extend far beyond the classrooms and books as he is part of the International Student Leadership Team and takes part in various Latino Student Union meetings. 
As for future career opportunities, Pedro is looking forward to creating his own path with the education he receives at UK. "I hope to bring my two majors together as a full time job," he explained. We can't wait to see what great projects and initiatives Pedro has in store for all of us at UK and beyond!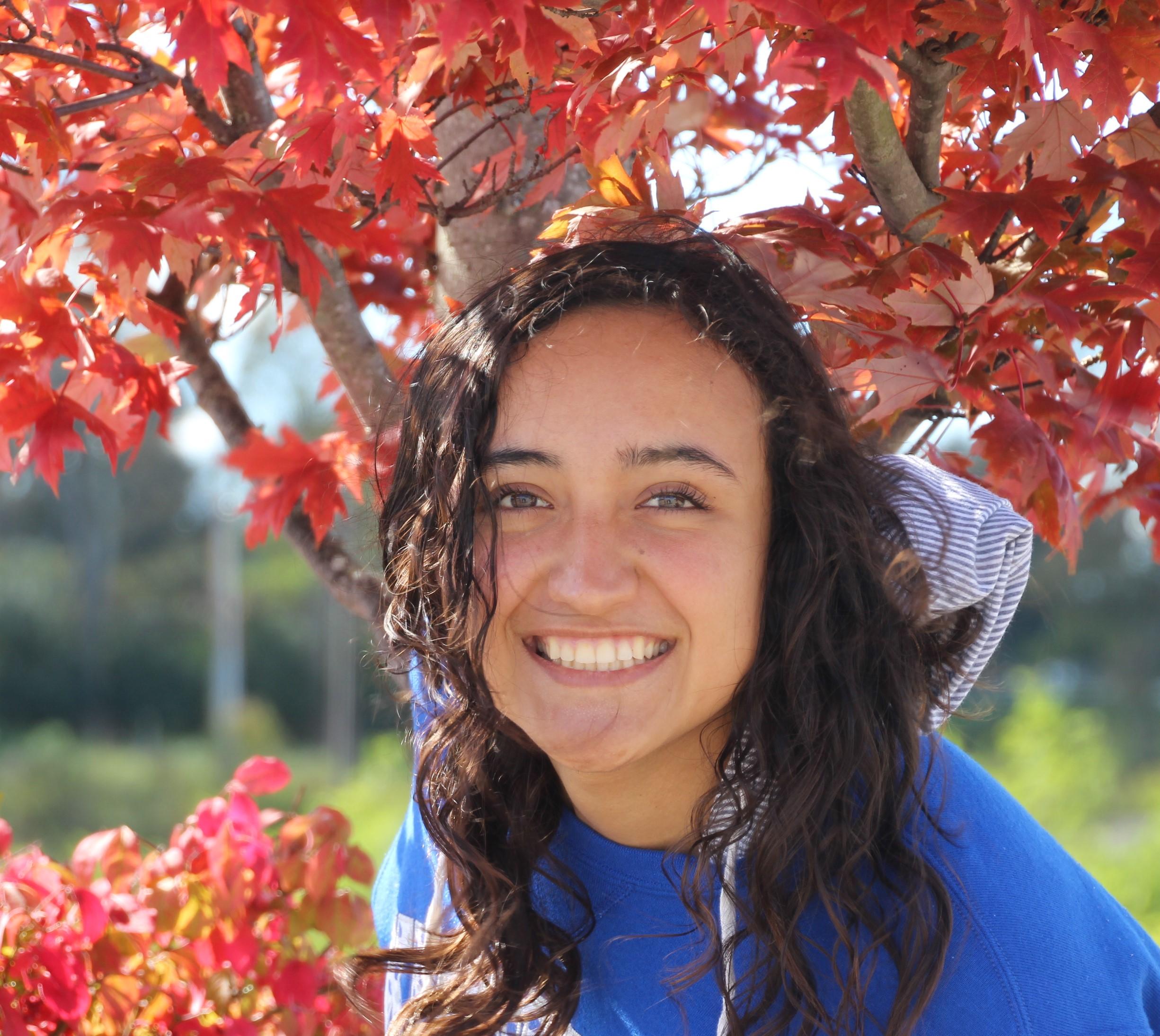 Alyson Galvan Lara, Neurosciencce and Psychology (Mexico)
Alyson is originally from Queretaro, Mexico and is currently a third-year student majoring in Neuroscience (pre-med track) with a minor in Psychology. Alyson was always drawn to study in the United States because of the level and international recognition of its educational system, "The USA is a very recognized country for having a very good academic level, so when the opportunity of studying in the USA came to me, I did not doubt in taking the chance," she said.
When Alyson was looking at universities, she immediately gravitated to UK after visiting its campus and meeting its alumni and faculty. "I would say I chose UK because I fell in love with the campus, its people, and the city itself," she said. "The thing I like the most is that there is a lot of nature, no matter where I look I will always see at least one tree."
But from where did her passion for medicine spark?
"I have always wanted to be a doctor and not long ago I got the idea that I would like to be a neurosurgeon, so when I saw UK has a major in Neuroscience I was really excited, because that major does not exist in my country, it only exists as a master's degree," Alyson said.
Aditionally, Alyson is involved in a number of academic and recreational student organizations and clubs. "I have been part of NeuroCATS since I started my life at UK and it has been one of my best experiences. I also enjoy being part of the Japanese Club and the Latino Student Union since I get to interact with a lot of people from different countries and cultures." For her future, Alyson hopes to continue her career path at UK until she becomes a doctor and puts her passion to practice! 

Alvaro Fransisco Gonzalez Elias, U.S. Culture & Business Practices (Peru)
Born in Lima, Peru and a double honors graduate from the Broward College International program, Alvaro is in his second year as a transfer student at UK. He is majoring in U.S. Culture and Business Practices with a minor in International Business. Alvaro always dreamed of studying in the United States not only for its internationally-recognized education, but also because he spent most of his summers in Washington D.C immersed in American college life. "As a young kid, I was always in awe of American universities facilities, libraries, activities and resources that were at the disposal of their students," he said. "Thus, it became my goal to work hard all throughout school to one day become one of those full-time students and enjoy a first-class education."
Alvaro´s childhood goal led him to the University of Kentucky and he couldn't have asked for a better home to finish his four-year education. "I chose UK not only because it is a nationally and internationally-recognized institution, but because of their continuous commitment to grow and diversify their international community," he said. "From the day I applied to my first months on campus, they have always been by my side guiding me and looking out for my best interests."
Even in his short time at UK, Alvaro has taken advantage of opportunities and became involved in various organizations and jobs around campus. As a recipient of the International Ambassador Scholarship, Alvaro is involved in recruitment processes of the UK International Center that aim to bring more international students to campus. Additionally, Alvaro is part of the International Village Living and Learning Program, where he attends multicultural activities with students from over 15 countries. He is currently working as a student assistant for the College of Arts and Sciences in their globalization initiatives and international recruitment in Latin America. 
In the future, Alvaro hopes to become an international business ambassador who can create and strengthen relationships between diverse organizations, businesses and communities of the United States and Latin America. "Ever since I was young, I was taught that diversity must not only be respected and honored, but used as our most valuable and abundant asset," he said. "I am convinced that if people use their diversity to their advantage, they will be able to not only better themselves but also the circumstances around them."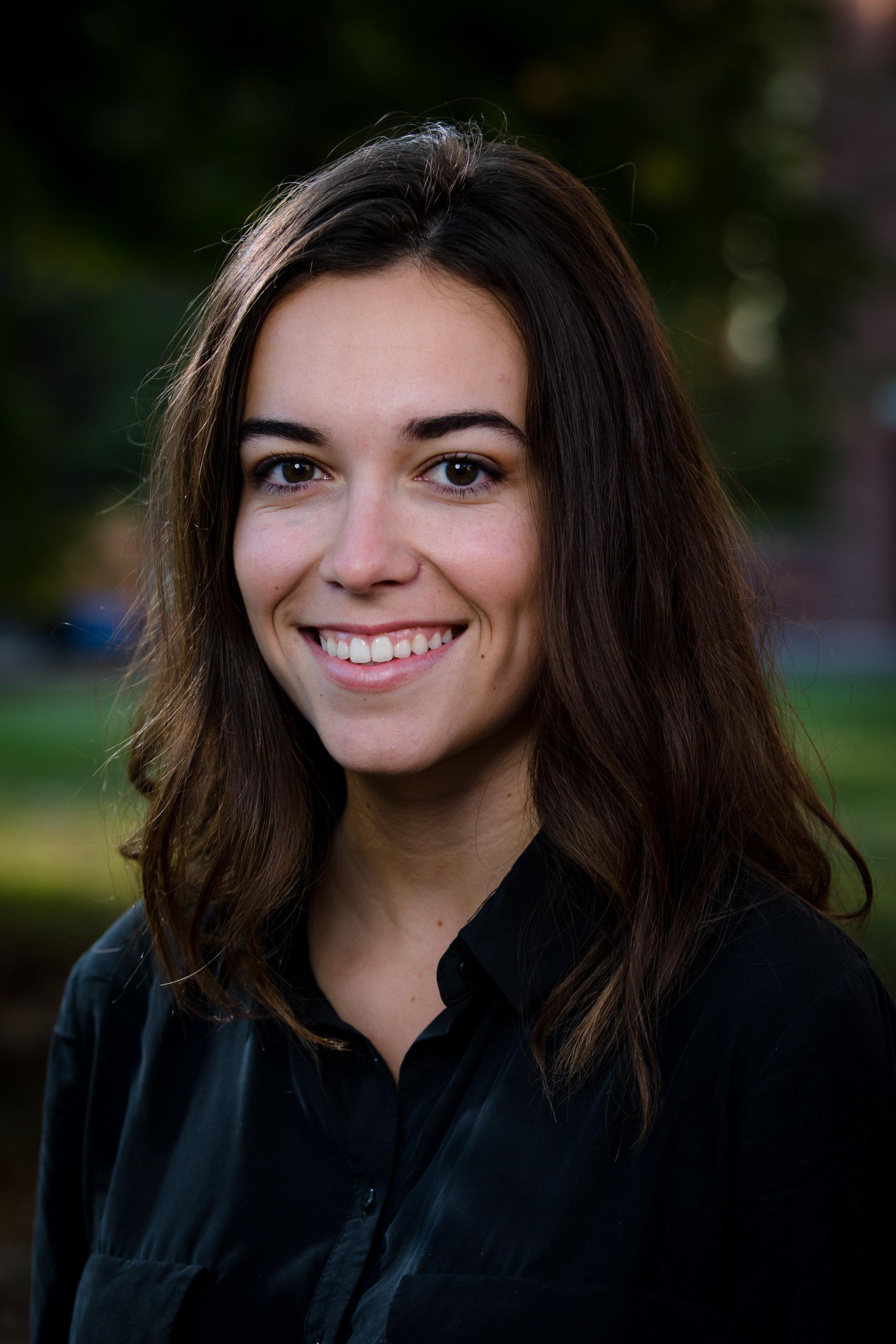 Ines Elena Martin, Psychology (Spain)
Ines graduated in May 2019 with a BA in Psychology and a minor in Communications. She began graduate studies in Psychology at Eastern Kentucky University in August 2019. Ines hopes to become a psychology professor after attending graduate school.
Ines was an exchange student in Kentucky during high school which is how she ended up applying to UK! While a student, she worked in several psychology labs as well as served as an Assistant Resident Director in the student residence halls. She also served as an International Student Ambassador for UK's International Center.
"My favorite thing about UK is the beautiful campus we have and how nice everyone has been to me for the past four years," she said.

Ines grew up in Colmenar Viejo, Spain and attended Colegio Peñal Vento in Madrid.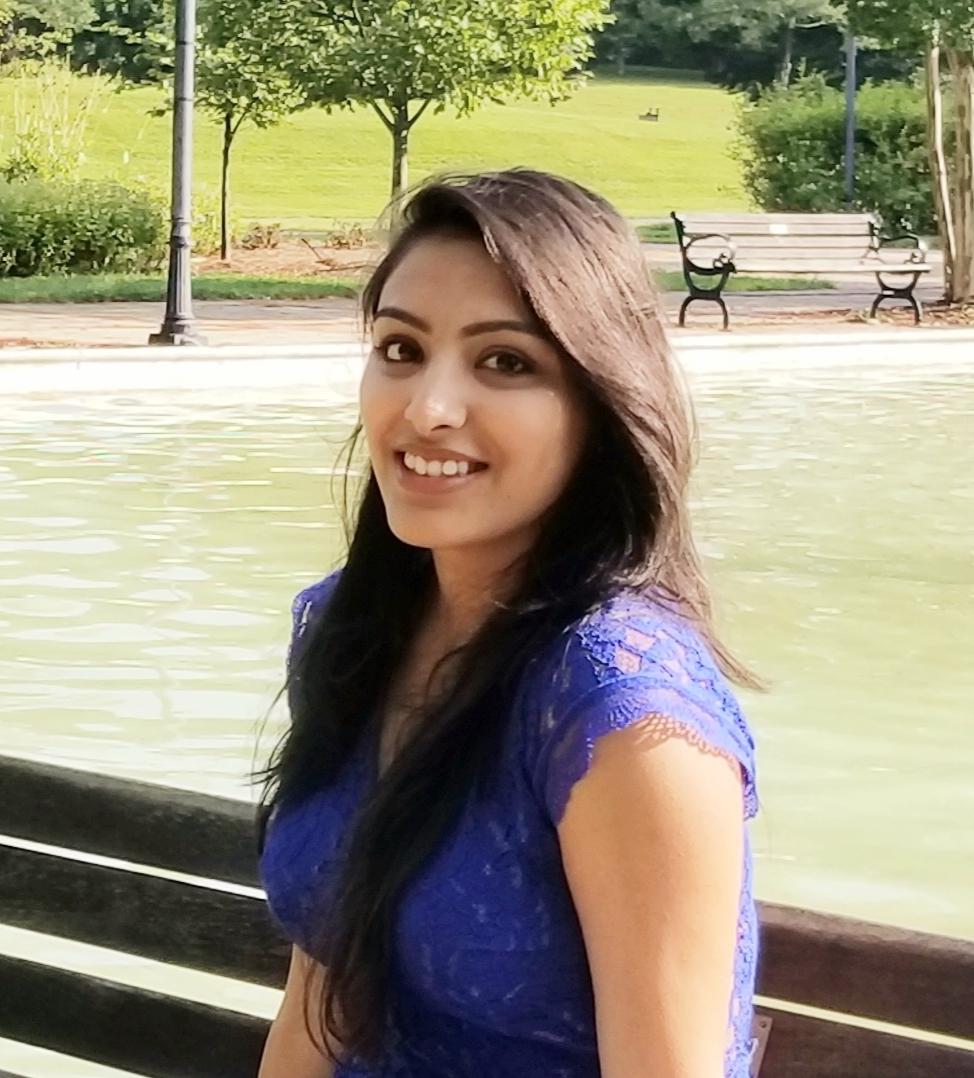 Twincy Modi, Biology (India/Qatar)
Originally from Gujarat, India, Twincy grew up in Qatar and graduated in 2020 with a major in Biology and a minor in Microbiology. She worked in Dr. Beth Garvy's lab as a student research assistant, investigating infection mechanisms of Pneumocystis Carinii in immunocompromised individuals. She also served as a peer tutor for CARES.
"I have thoroughly enjoyed all my Biology and Chemistry labs at UK - gel electrophoresis, cell fractionation, DNA isolation, restriction endonuclease mapping, atomic spectroscopy, frog and mouse dissections and numerous other experiments have been the highlight of my time as a Biology undergrad," Twincy said. "I recall swabbing door handles and shoe soles for a microbiology project and have my phone filled with pictures of novel and interesting bacteria from that project. Understanding biology has helped me live a healthier life myself as well as improve the lives of others."

Twincy plans to attend dental school after graduation. "My tip for anyone planning to be a healthcare professional would be to start planning early," Twince said. "Start building relations with your professors and doctors (for letters of recommendations and shadowing opportunities) and gain volunteering and community service experience. Also, don't forget to document everything you do. You WILL need it for your professional school applications."
While attending UK, Twincy was involved with Kentucky Karna, a Bollywood fusion dance club, and MAPS, the Multicultural Association for Pre-Health Students, and the International Student Ambassador program at UK's International Center. Twincy attended Al Khor International school in Al Khor, Qatar and studied the rigorous CBSE curriculum - the Central Board of Secondary Education system of India.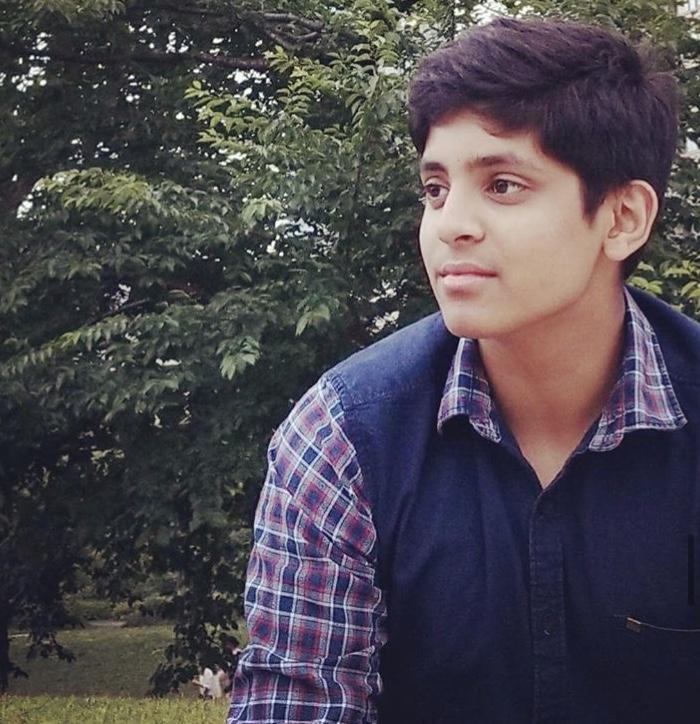 Ankit Nair, Mathematical Economics
(India/Japan)
Ankit Nair is a second-year student at the University of Kentucky pursuing his degree in Mathematical Economics with a minor in Computer Science. Ankit has a very unique background, as he was born to Indian parents but raised his entire life in the country of Japan. He ultimately decided to continue his education in the United States because of the rich opportunities available to driven students like him.
What ultimately led him to pick UK among all other options were the great scholarship opportunities offered to incoming international prospects. In particular, during his senior year of high school, he heard about the International Ambassador Scholarship program that immediately caught his attention. "This program invites high school students from around the world to come and join the program and proudly represent their culture at the University of Kentucky to other prospective incoming students" Ankit said.
Yet, after only 3 months as a full time student, Ankit is surprised that his personal experiences have matched the academic richness he was hoping to receive at the university. "It really surprised me when I was able to instantly feel connected with the environment and the people around Kentucky, which cannot be labelled as being dull," he said. Furthermore, Ankit has become an active member of organizations outside the International Ambassador program. He is part of the University of Kentucky Cricket Club (UKCC) and the Student Residence Hall Council for Blazer Hall.
For his future, Ankit hopes to use his bachelor degree to become a well respected economist in his field. He hopes to be able to "provide resolutions to crises that are presented by the largest firms in any industry. This career achievement also falls into a larger career pathway that I visualize myself in being a part of the United Nations.".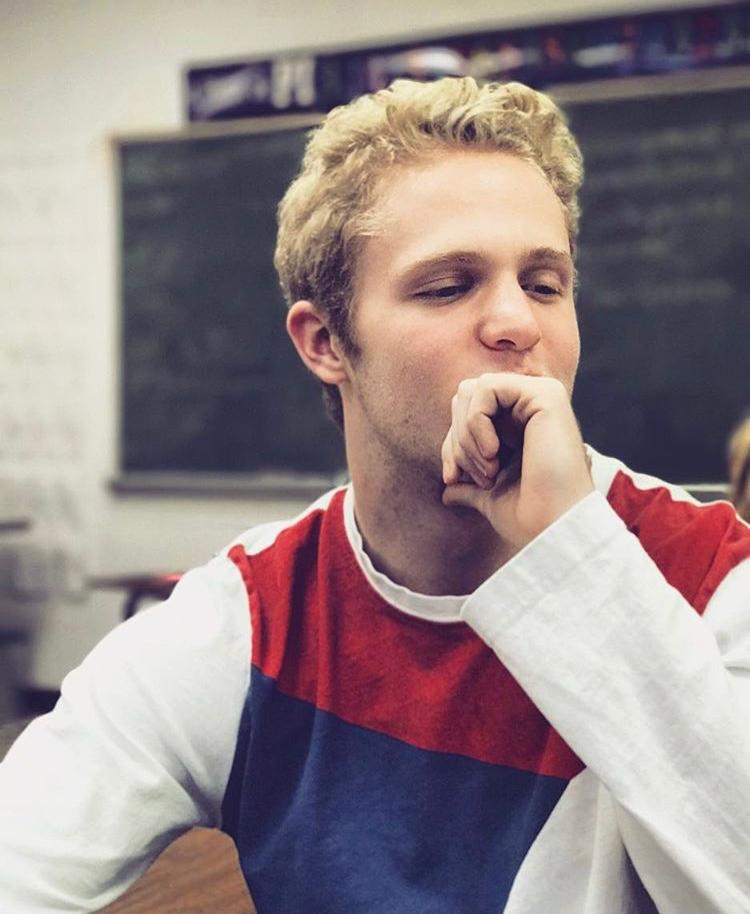 Roberto Obregon Garcia, Psychology (Mexico) 
Born in the city of Guadalajara, Mexico, Roberto is a third-year student at the University of Kentucky majoring in Psychology with minors in History and International Studies. When he was only six years old, Roberto left Mexico and migrated to the U.S. as his father was looking for more economic opportunities for the family. He graduated from high school in Louisville, Kentucky and decided to further continue his studies in the U.S. because of the various scholarship offers he received.
Roberto started as a marketing major in his freshman year, but when he took a Psychology class and got to engage with his professor, he became inspired and found out that the career was perfect for him. Nevertheless, Roberto always knew that he wanted to serve people around him to the best of his abilities regardless of his profession. "The only thing I knew for sure was that I wanted to go into a career where I could help as many people as possible," he stated.
Ultimately, Roberto chose UK not only because of a diversity scholarship he was awarded, but because he got to see first-hand the high academic level of the university while his sister was a student. Additionally, Roberto said that the diversity on campus was impressive to him. "One of the things I admired most about the University of Kentucky from when I was in high school was the vast amount of multicultural organizations within the campus," he said. 
In less than two years as a full-time UK student, Roberto has been able to transform that admiration he had in high school to an astounding engagement and involvement in numerous student organizations and jobs across campus. He currently serves as a Student Healthcare Interpreter, holds a chair position on the Student Activity Board, and is the active president of the Latino Student Union. Additionally, he works off-campus as a daycare assistant at the local YMCA.  
So far, Roberto has found all these experiences extremely enriching. "The highlight of my time at UK has been my time spent in extracurricular student organizations," he said. "As president of the Latino Student Union, I have been able to learn and socialize with a vast array of people all coming from different backgrounds."
But what does the future hold for Roberto?
"My career aspirations are to one day earn my Ph.D. in Psychology and work as a clinical psychologist, particularly with marginalized communities, who typically do not have access to psychiatric services" he said.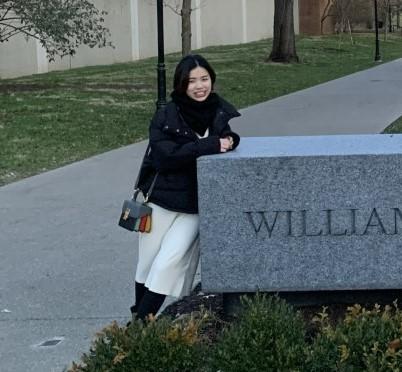 Ayaka Otani, Gender & Women Studies (Japan)
Originally born in the beautiful city of Shinagawa, Tokyo, Ayaka is currently a senior at the University of Kentucky majoring in Gender & Women's Studies. Her interest for her major started at Meiji Gakuin University in Japan. "When I took the course about gender in my Japanese university, I felt like it was very interesting since I didn't realize all the stuff that I had yet to learn," she said. Nevertheless, Ayaka soon realized that her university didn't offer enough courses that would allow her to fully develop in her career. Thus, she decided to continue her education abroad in the United States. 
After doing thorough research of various universities across the U.S., Ayaka chose the University of Kentucky because it offered courses that allowed her to focus on the things she found exciting and interesting about Gender & Women's Studies. Likewise, Ayaka was encouraged by the various student life activities offered across campus. "There is an international village in UK, which is a very good opportunity to interact with many people from all over the world," she said. "I'd like to volunteer for refugees as well and Kentucky has this kind of organization." So far, Ayaka has already become involved in the Student Activity Board and is an active member of the international UK community.  
However, what makes Ayaka such a special member of our community are the goals and social change she hopes to achieve with her education. "When I took the gender course in Japan, which is the first time I learned about these topics, I had many things that I didn't know and I thought this subject is very important for all people to avoid the stereotype of gender" she explained. "I believe if people have this knowledge, it brings peace in society in terms of eliminating prejudice or discrimination." 
In the future, Ayaka would like to work in the hospitality industry and/or with international aid organizations, and we can't wait to see all the great things she will accomplish!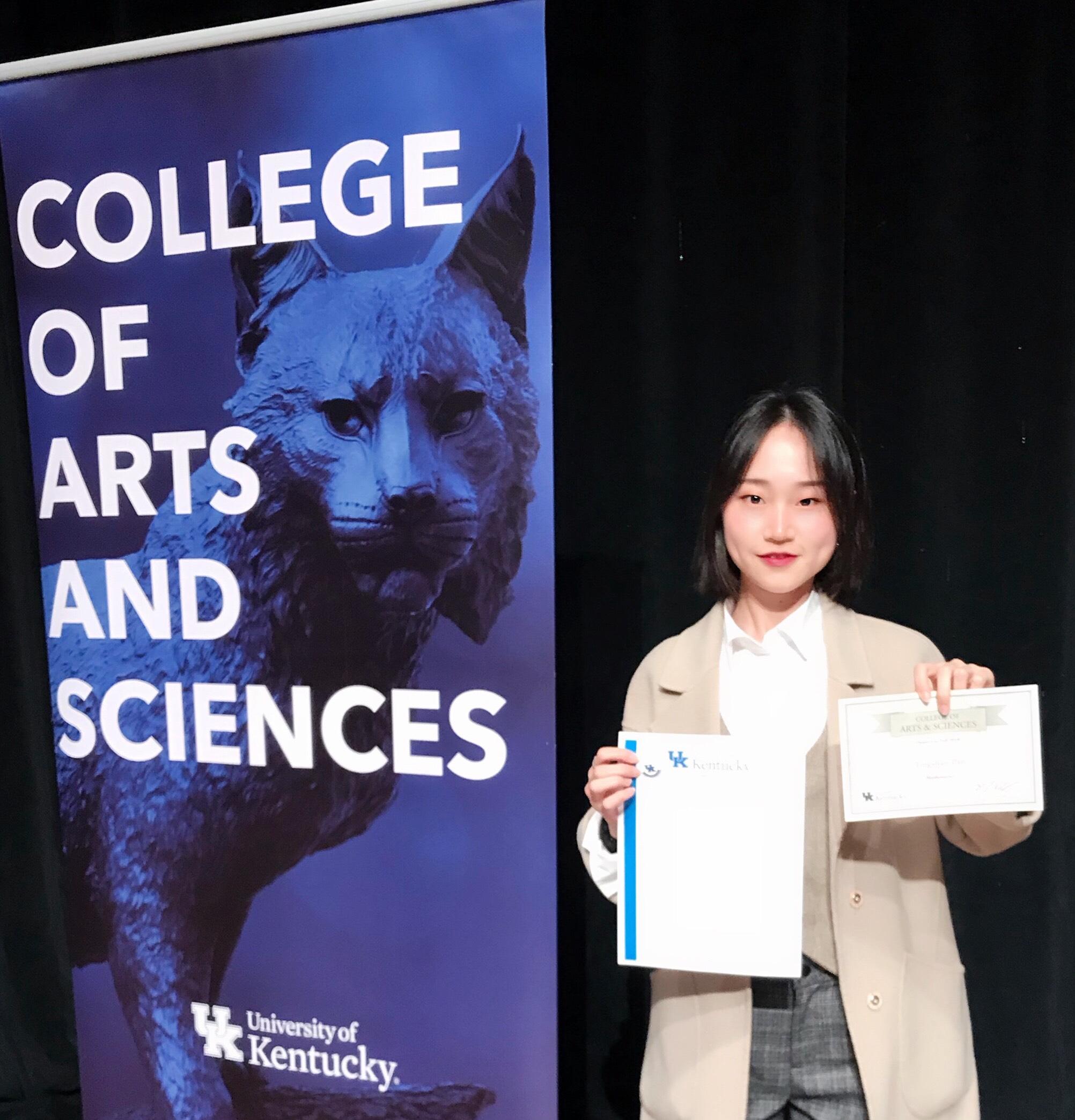 Tingshan Pan, Mathematics (China)
Tingshan transferred to UK from Shanghai Institute of Technology (SIT) and graduated from UK in May 2020. She liked the academic environment of the United States and transferred via a cooperative agreement between UK and SIT. She majored in Mathematics with a minor in Computer Science.
During her time at UK, Tingshan served as a orientation leader and is a member of UK's Association for Computing Machinery (ACM) and the Association for Women in Mathematics and Physics (AWMP). Tingshan said that she applied to many positions on campus, and once hired as an orientation leader, she worked hard to avoid mistakes. "Gradually, I integrated into the crowd of student workers," she said. "Overcoming the language barriers and culture shock was not only a challenge but also an unforgettable experience for me."
After graduation, Tingshan hopes to work for a software company after pursuing a master's in Computer Science. "Because I believe math is a foundation for any other scientific knowledge, whatever research direction I choose in the future will definitely be based on math," she said.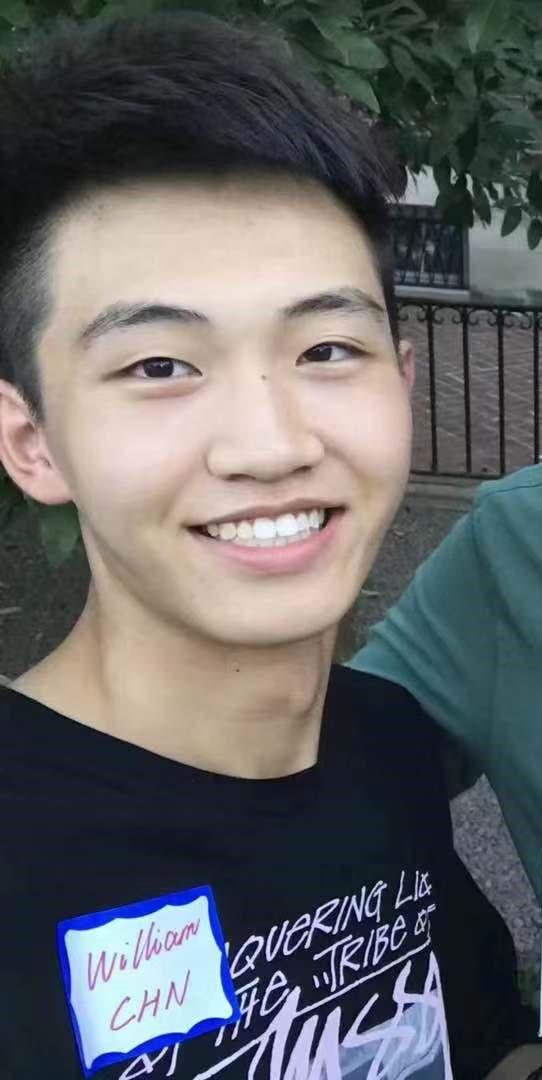 Weilun Su, Foreign Language & International Economics (Japanese) / Economics (China) 
Weilun is originally from the Shandong province of China where he studied at the Beijing Foreign Studies University (BFSU) before transferring as a full-time student to the University of Kentucky. Ever since he was young, Weilun's passion was in the world of business. "I like business, my ideal is to be a businessman," he explains, which is why he decided to take on the challenge of double majoring in both Foreign Language & International Economics (Japanese) and Economics at UK. 
This challenge, nevertheless, seems to have been a wise decision by Weilun as he has made the Dean's list twice so far. He has also been involved in a number of initiatives and organizations on campus. "I joined the CSSA - theChinese student group in UK," he said. "I joined the basketball club, and sometimes I join in A&S college activities. This makes my life be more interesting." Weilun also has a new-found love in the sports culture and city life of Lexington. "I love UK, I am a basketball fan and UK has the best basketball team among U.S. colleges … and Lexington is a great city, full of passion and enthusiasm." 
However, Weliun's desire to continue his education in the United States goes far beyond just being in one of the business hubs of the world. He wants to take advantage of its internationally recognized education system and research opportunities. "The United States is one of the countries with the highest quality of education in the world … It broadens horizons … The international environment enables students to have stronger international competitiveness after graduation."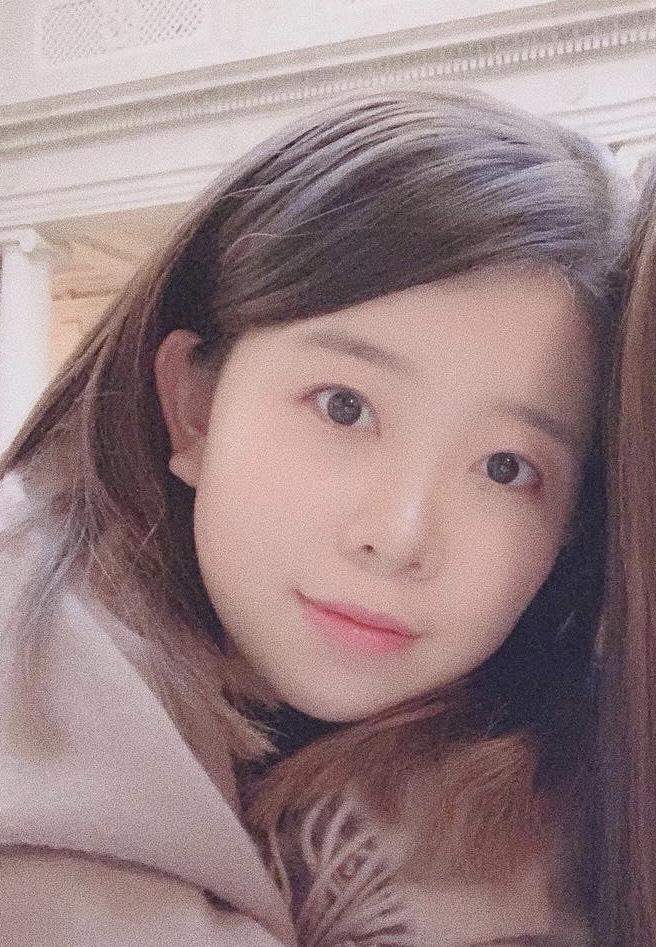 Shilan Wei, Psychology (China)
Shilan is a fourth-year student from Guangzhou, China who is majoring in Psychology. She wanted to study in the United States to broaden her horizons and was especially attracted by the high level of cultural diversity present in the U.S. She transferred to UK from Beijing Institute of Technology - Zhuhai where she was studying international business.
Shilan cites the helpfulness of faculty and staff as one of her reasons for choosing to study at UK. "The professors who helped me apply ... and Megan Koshurba, they are all very kind and feel responsible for us," she said. "It made me feel that the university is trustworthy when I was considering it."
Shilan changed her major to Psychology after taking a Psy100 course at UK and finding it interesting. She has also been involved in a research lab studying the behavior of pigeons. "Every moment has been vital and interesting since I've been at UK," Shilan said. 
She hopes to apply for a master's in Psychology once she finishes her undergraduate degree.