Pre-Med/Pre-Healthcare Information Sessions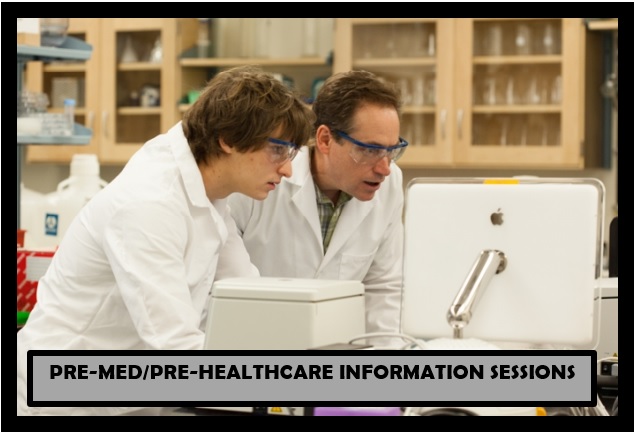 Pre-Med/Pre-Healthcare Information Sessions: (1:30pm - 2:45pm EST)
Pre-Med/Pre-Healthcare Information Sessions last for approximately one hour and fifteen minutes and hosted by one of our A&S pre-health profession advisors.  These sessions are for students seeking direction and advice on their pre-health path toward careers in medicine, dentistry, optometry, pharmacy, physical therapy, etc.  These sessions offer an overview of the healthcare programs at UK; the pre-professional curriculum and entrance exams required; and tips for developing a competitive application profile.
To register for a Pre-Med/Pre-Heathcare Information Session, please click on one of the dates below & complete the corresponding registration form. Registration is required.
Tentative Fall 2019 dates are listed below. Registration links will be available in August.
| September: | October: | November: |
| --- | --- | --- |
| September 6, 2019 | October 4, 2019 | November 1, 2019 |
| September 13, 2019 | October 11, 2019 | November 8, 2019 |
| September 20, 2019 | October 18, 2019 | November 15, 2019 |
| September 27, 2019 | October 25, 2019 | November 22, 2019 |

*Additional dates will be offered in the Spring